Scroll Down for New Content!

Edition: March 3, 2016



Celebrating NINETEEN Seasons on the web!
Standard advisories, plus legal notices and disclaimers, are at the bottom of the home page.
Current Edition Uploaded: 3/6/16



SCRIPT CONSULTATION SERVICE

Specialist in Submitting to Grant Competitions and Producers
Improve Your Work, Improve Its Appearance, Improve Your Chances!
Plays, screenplays and musicals

Click here for details

Another late edition, another apology.
The London trip had a longer (positive) ripple effect than I expected,
and we're still following up meetings & potentials,
plus near-final mix of the Duddy Kravitz cast album became time-sensitive.
We'll see what the immediate future holds,
but I think the reviewing schedule should settle back
into a kind of normalcy for a while.
I think. :-)

For previous reviews of current or recent attractions,
as well as a partial selection of archival material
see regional indexes at the bottom
of the Home Page.
New Features This Edition:
New York critic David Spencer reviews:
The so-far best plays of the season,
both timely and controversial
and at the heart of complex human nature:

The Body of An American
by Dan O'Brien
Directed by Jo Bonney
Starring Michael Cumpsty and Michael Crane
Primary Stages
at the Cherry Lane Theatre
and
Dead Dog Park
by Barry Malawer
Directed by Eric Tucker
59E59
Yet another provocative look at
unsettling issues of human nature:

Please Continue
by Frank Bascoe
Directed by William Carden
Ensemble Studio Theatre

It's never too late to be the comeback kid…

Broadway and the Bard
Conceived by Len Cariou, Barry Kleinbort & Mark Janas
Directed by Barry Kleinbort
Musical Direction & Onstage Accompanist: Mark Janas
Starring Len Cariou

In some ways, he is a rich man,
in a very rich experience…

Fiddler on the Roof
Book by Joseph Stein
Music by Jerry Bock
Lyrics by Sheldon Harnick
Based on stories by Sholem Aleichem
Directed by Bartlett Sher
Starring Danny Burstein
Broadway Theatre

Encores just past, Encores to come:

Cabin in the Sky and 1776
City Center

Author as hero…tricky, that…

Prodigal Son
Written and Directed by John Patrick Shanley
Featuring Robert Sean Leonard
Manhattan Theatre Club

Christian theatre from those who believe
and theatre about Christians who believe too much...

The works of Fellowship for Performing Arts
Contributing Artistic Director Max McLean
Currently on tour
and
Angel Reapers
by Margha Clarke and Alfred Uhry
Directed and Choreographed by Martha Clarke
Signature Theatre

Oh that's why we're sitting here;
why didn't you say so sooner ... ?

Our Mother's Brief Affair
by Richard Greenberg
Directed by Lynne Meadow
Starring Linda Lavin
A Production of Manhattan Theatre Club
at the Samuel J. Friedman Theatre
From the 1940s:
A socially conscious drama about a black boxer
by a black playwright
based on a novel by a white Jewish liberal.
Only in America … ?

Walk Hard
by Abram Hill
Based on the novel
Walk Hard—Talk Loud by Len Zinberg (aka Ed Lacy)
Directed by Imani
Metropolitan Playhouse

... and in brief ...

Buried Child
Hughie
Collaborators
Noises Off
The Woodsman
Women Without Men
Pericles
and
A Bronx Tale

San Francisco critic Judy Richter reviews:
She Loves Me
Music by Jerry Bock
Lyrics by Sheldon Harnick
Book by Joe Masteroff
Directed by Milissa Carey
Presented by Foothill Music Theatre
Lohman Theatre

Hershey Felder as Irving Berlin
Music and Lyrics by Irving Berlin
Book by Hershey Felder
Directed by Trevor Hay
Presented by TheatreWorks
Mountain View Center for the Performing Arts
Philadelphia critic Claudia Perry reviews:
Funnyman
Written by Bruce Graham
Direction by Matt Pfeifer
Arden Theatre Compan
See Indexes below for many more current and archived reviews!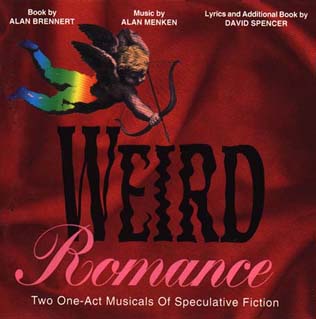 Copyright (c)2013 by TheatreNet Enterprises
*Aisle Say is updated bi-weekly. Depending upon the variables of staff schedules, official opening dates of new productions, and accessibility of the website's Internet service provider, each new edition will appear in the time-window between Sunday night and Wednesday morning. The Home Page will always display the date of upload..
Aisle Say welcomes reader response.


or write to aislesay@aol.com
Aisle Say is a main listing, under "Magazines" at

Theatre Central

the 'net's primary Guide to Web Theatre pages.
AISLE SAY is not, nor has ever been, nor would ever be, under any circumstances you could possibly devise, imagine or postulate, in this or any alternate universe, connected to or associated with the similarly titled column by Carolyn Albert, appearing in the monthly hard copy publication Singles Almanac
In 1996, Carolyn Albert, plaintiff, began legal proceedings against David Spencer, defendant, the webmaster of this 'zine, claiming trademark infringement (specifically deliberate misappropriation and likelihood of confusion) over the use of the phrase AISLE SAY as an identifying mark. The case ultimately went to trial in U.S. District Court, Southern District of New York, on February 24,1998. There was no immediate decision rendered on that date; nonetheless Ms. Albert's claim of misappropriation (understood as theft with conscious intent to capitalize on the plaintiff's "good name") was dismissed out of hand. To settle the "confusion" issue, two noble young attorneys (Eric Weinstein on behalf of Carolyn Albert, Jon Muskin on behalf of David Spencer), were instructed by the judge to prepare briefs.
In a decision rendered subsequently by the Honorable John S. Martin, on August 20, 1998, the charges brought about by Ms. Albert against Mr. Spencer were dismissed -- and it was deemed legally proper for the AISLE SAY website to continue using its title. Ms. Albert would, likewise, continue using the title to identify her column; for the record, her right to do so was never challenged by Spencer or any representative of the AISLE SAY cyber-zine. Basically because we couldn't have cared less. Life is just too damn short for some things. In any event, we went along for the ride, and she had her day in court. It was worth the two grand in fees and court costs to be rid of her. Which we, happily, remained until her passing in 2010. Actually, we're still rid of her. May she rest in peace.
It is worth noting that the attorneys for both parties were obtained through the New York City-based Volunteer Lawyers for the Arts, which is herewith recommended to any financially qualifying person in an artistic bind requiring legal remedy.