Scroll Down for New Content!
Also for important note about future editions!

Edition: May 1, 2016



Celebrating NINETEEN Seasons on the web!
Standard advisories, plus legal notices and disclaimers, are at the bottom of the home page.
Current Edition Uploaded: 5/116



SCRIPT CONSULTATION SERVICE

Specialist in Submitting to Grant Competitions and Producers
Improve Your Work, Improve Its Appearance, Improve Your Chances!
Plays, screenplays and musicals

Click here for details

Another late edition, another apology.
This time the delay was due to something serious and personal;
setting up and maintaining home health care benefits for my parents, both
well over 90. I won't go into detail here; this isn't the venue;
but it proved (and is still proving) an exhausting job to do comprehensively.

Since I'm still learning to navigate all it entails, the several agencies and
many administrative protocols (plus paperwork), I've decided on a stopgap
measure that will allow me to stay more timely with reviews (particularly
with regard to shorter runs).

My dear friend Susanna Bowling, head honcho at Times Square Chronicles,
long ago extended me an open invitation to write for that publication,
and I've accepted it. I'll do a weekly column there, so I can keep current
with shorter runs, and I'll be linking to those columns from here.
With Suzanna's gracious permission, they'll function as both TSC content
and an adjunct to Aisle Say. But since all I have to do there is
write and submit, I'm relieved of web-zine chores.
I expect that will begin in a few weeks.

I will also continue to maintain the Aisle Say site, but without the pressure
to make each new ish carry the full burden, it should be easier to
upload more regularly.

Not going anywhere — but since life sometimes forces you to adjust,
I'm adjusting. As one does…

Meanwhile, as before, the NYC reviews below are a mix of
things still open and post morta for regional interest in future productions.

I've decided to hold off reviews of the late-opening major musicals,
because I feel a think-piece coming that should be more meaningful
than just another set of appraisals to add to the ones already out
(with the exception of Bright Star, featured below; I had written that
review before the think-piece idea occurred).

So okay; that's the story.
Thanks, as always, for hanging in.


For previous reviews of current or recent attractions,
as well as a partial selection of archival material
see regional indexes at the bottom
of the Home Page.
New Features This Edition:
New York critic David Spencer reviews:
Pure country:

Bright Star
Music, Book and Story by Steve Martin
Music, Lyrics and Story by Edie Brickell
Directed by Walter Bobbie
Cort Theatre

Theatre country…

The Robber Bridegroom
Book and Lyrics by Alfrted Uhry
Music by Robert Waldman
Based on the short story by Eudora Welty
Directed by Alex Timbers
A Production of the Roundabout Theatre Company
at the Laura Pels

Another country…

She Loves Me
Book by Joe Masteroff
Music by Jerry Bock
Lyrics by Sheldon Harnick
Directed by Scott Ellis
A Production of the Roundabout Theatre Company
at Studio 54

Hollywood country…

Cagney: The Musical
Book by Peter Colley
Music and Lyrics by
Robert Creighton and Christopher McGovern
Direction by Bill Castellino
Westside Theatre

Big Pharmacy…

The Effect
by Lucy Prebble
Directed by David Cromer
Barrow Street Theatre

Small Tragedy…

The Father
by Florian Zeller
Translated by Christopher Hampton
Directed by Dough Hughes
Starring Frank Langella
A Production of Manhattan Theatre Club
at the Samuel J. Friedman Theatre

Sexual orientation: multiple choice?

Straight
by Scott Elegreen and Drew Fornarola
Directed by Andy Sandberg
Theatre Row

The new generation of
African American playwrights:

Familiar
by Danai Gurira
Directed by Rebecca Taichman
Playwrights Horizons

Eclipsed
also by Danai Gurira
Directed by Liesl Tommy
Starring Lupita Nyong'o
Golden Theatre

Exit Strategy
by Ike Holter
Directed by Kip Fagin
Primary Stages

Head of Passes
by Tarell Alvin McCraney
Directed by Tina Landau
Starring Phylicia Rashad
Public Theatre
The title tells it:
Thank God for Jokes
Written and Performed by Mike Birbiglia
Directed by Seth Barrish
The Culture Project/Lynn Redgrave Theatre

He was not Spock…

Leonard Nimoy's Vincent
by Leonard Nimoy
Directed by Dr. Brant Pope
Starring James Briggs
Theatre at St. Clements

Girls! Girls! Girls!

When I Was a Girl,
I Used to Scream and Shout
by Sharman McDonald
Directed by John Keating
A Production of Fallen Angels Theatre
at Theatre Row



Echoes
by Henry Naylor
Directed by Henry Naylor
and Emma Buttler
Brits off-Broadway Festival at
59E59

A Girl is a Half-Formed Thing
Adapted and Directed
by Annie Ryan
from the novel by
Elmear McBride
Starring Aofie Duffin
A Production of Ireland's Corn Theatre
imported to the Baryshnikov Arts Center

Appearing soon at a regional theatre near you…?

Red Speedo
by Lucas Hnath

Hold on to Me Darling
by Kenneth Lonergan

Southern Comfort
Book and Lyrics by Dan Collins
Music by Julianne Wick Davis
Directed by Thomas Caruso

San Francisco critic Judy Richter reviews:
Anne Boleyn
by Howard Brenton
Directed by Jasson Minadakis
Presented by Marin Theatre Company
Boyer Theatre

Cyrano
by Edmond Rostand
Translated by Michael Hollinger
Adapted by Michael Hollinger & Aaron Posner
Directed by Robert Kelley
Presented by TheatreWorks Silicon Valley
Mountain View Center for the Performing Arts

Into theWoods
Music and Lyrics by Stephen Sondheim
Book by James Lapine
Directed by Patrick Klein
Presented by Palo Alto Players
Lucie Stern Theater

Tokyo Fish Story
by Kimber Lee
Directed by Kirsten Brandt
Presented by TheatreWorks
Lucie Stern Theatre
Philadelphia critic Claudia Perry reviews:

Always...Patsy Cline
Created by Ted Swindley
Music and Vocal Direction by Billy Thompson
Directed by Debi Marcucci
Walnut Street Theatre Independence Studio 3

The Blue Sky Boys
by Deborah Brevoort
Directed by Gordon Greenberg
theREP - Proctor's Capital Repertory Theatre

Miss Saigon
Book and Lyrics by Claude-Michel Schönberg
Lyrics by Alain Boublil and Richard Maltby Jr.
Directed by Jasen Jeffrey
Presented by Broadway By the Bay
Fox Theatre
See Indexes below for many more current and archived reviews!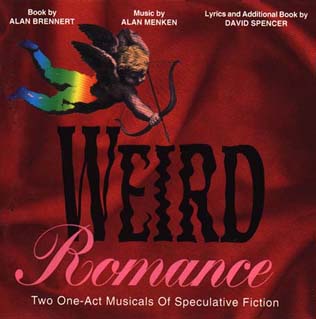 Copyright (c)2013 by TheatreNet Enterprises
*Aisle Say is updated bi-weekly. Depending upon the variables of staff schedules, official opening dates of new productions, and accessibility of the website's Internet service provider, each new edition will appear in the time-window between Sunday night and Wednesday morning. The Home Page will always display the date of upload..
Aisle Say welcomes reader response.


or write to aislesay@aol.com
Aisle Say is a main listing, under "Magazines" at

Theatre Central

the 'net's primary Guide to Web Theatre pages.
AISLE SAY is not, nor has ever been, nor would ever be, under any circumstances you could possibly devise, imagine or postulate, in this or any alternate universe, connected to or associated with the similarly titled column by Carolyn Albert, appearing in the monthly hard copy publication Singles Almanac
In 1996, Carolyn Albert, plaintiff, began legal proceedings against David Spencer, defendant, the webmaster of this 'zine, claiming trademark infringement (specifically deliberate misappropriation and likelihood of confusion) over the use of the phrase AISLE SAY as an identifying mark. The case ultimately went to trial in U.S. District Court, Southern District of New York, on February 24,1998. There was no immediate decision rendered on that date; nonetheless Ms. Albert's claim of misappropriation (understood as theft with conscious intent to capitalize on the plaintiff's "good name") was dismissed out of hand. To settle the "confusion" issue, two noble young attorneys (Eric Weinstein on behalf of Carolyn Albert, Jon Muskin on behalf of David Spencer), were instructed by the judge to prepare briefs.
In a decision rendered subsequently by the Honorable John S. Martin, on August 20, 1998, the charges brought about by Ms. Albert against Mr. Spencer were dismissed -- and it was deemed legally proper for the AISLE SAY website to continue using its title. Ms. Albert would, likewise, continue using the title to identify her column; for the record, her right to do so was never challenged by Spencer or any representative of the AISLE SAY cyber-zine. Basically because we couldn't have cared less. Life is just too damn short for some things. In any event, we went along for the ride, and she had her day in court. It was worth the two grand in fees and court costs to be rid of her. Which we, happily, remained until her passing in 2010. Actually, we're still rid of her. May she rest in peace.
It is worth noting that the attorneys for both parties were obtained through the New York City-based Volunteer Lawyers for the Arts, which is herewith recommended to any financially qualifying person in an artistic bind requiring legal remedy.